So awhile ago I came across a blog that had been a part of another blog's group challenge, at which time I found out about all these other blogs that have little link-up parties everyweek, so that everybody can share recipes and get more traffic at the same time. So the most of them you just post something once a week, anything, but there is this one that is a set challenge, a monthly challenge to find a recipe that is somehow really new, make it and post about it. So I joined up!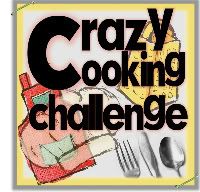 This month's challenge was mashed potatoes and it was surprisingly hard to find something really novel. I tried a few different things, then put two recipes together. One uses lemon, which I love to use with everything else but had never before though to put it with potatoes. The other uses bean puree instead of milk and butter, so mashed potato is given a protein burst.
The first recipe I tried on it's own before deciding to combine it with something else. I made lemon mashed potato for a friend and she thought they were really good so I figured I was on to something worth trying again. The recipe came from a blog called
Creative Culinary
. The second recipe I did not actually try on it's own first, I just added the idea into the first recipe. It came from a blog called
My Little City Food Garden
and calls them healthier mashed potato on account of cutting out the butter and cream or milk. Now that I have made it I reckon you could use hummus, seeing as it is a form of bean puree. That might be interesting. So below is my combined recipe and what I found was that the 'healthier' reicpe with the bean puree left the potatoes dry, so I still needed to add milk and butter (or in this case, buttermilk and olive-oil). It was really good, the lemon gave it such an unexpected flavour. So hopefully other people like it too!
Potatoes with Lemon and Legumes
About 6 large potatoes
1 can cannellini beans
Olive oil
Zest of 1 lemon
1 bunch of spring onions (scallions)
3 cloves garlic
1 tablespoon thyme leaves (several sprigs) or 1 teaspoon dried thyme
2 tablespoons chopped parsley (a small handful really)
1/2 cup buttermilk (or normal milk would suffice)
Black pepper and salt to taste
First the potatoes need to be chopped and put on to boil. I don't bother to peel them because I like the skins left on but I know that a lot of people don't so you may want to peel them. While the potatoes are cooking you can prepare the other part of the dish.
If you have chives on hand these could be used in place of the spring onions. I used fresh herbs because I had them on hand for once, but dried would be fine. Take your spring onions and herbs and chop them up finely. Crush the garlic and grate the lemon peel. Then heat about a tablespoon of olive oil in a pan and lightly cook the herbs and garlic, then set them aside.
Next, open the can of beans and drain them well. Tip them into a food processor and begin to puree them, adding one tablespoon of oil at a time until you have a nice consistency - it should be like hummus, not too dry, sort of smooth.
When the potatoes are cooked drain them, then add the herb mixture and bean puree to the pot. Pour in half of the buttermilk and begin to mash. Season with salt and pepper as you go and add the rest of the milk if you need it. Depending on your particular tastes and the type of potatoes used you may also want to add yet more milk, or a bit more butter or oil.
So that is it, that is my solution to the mashed potato challenge and I gotta say it would be easier if the task had been to use mashed potato in an interesting way and not make actual mashed potato. I have seen all sorts of interesting recipes for using mashed potato in sweets, pies, cakes, loads of things. Now I hope that I can manage to include the hyperlinks properly, and then next month the challenge is fudge so that should be fun!